Tesla has made itself about as exciting to car buyers as a gutted Studebaker on blocks.
"What's a Studebaker", kids will ask.
"Exactly", their parents will say.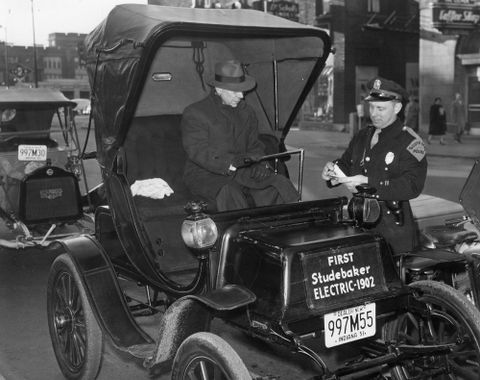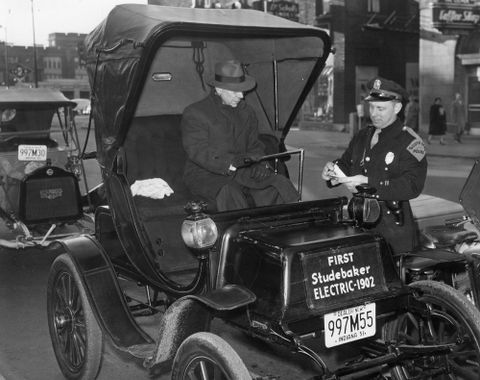 German regulators have inspected the Tesla truck and found it fails the most basic safety tests by design.
German authorities state that the vehicle's structure is too rigid and therefore does not provide occupants with the mandatory safety. Furthermore, the rigid body panels are a nightmare when it comes to pedestrian protection, as the front bumper and bonnet of a car needs to deform in order to absorb the forces in the event of an accident. …enormous forces act on the occupants. Airbags no longer help." As a result, "it will not be possible to sell it as a mass-production vehicle in Germany based on type approval."
People inside and outside the Truck will die unnecessarily.
A total engineering failure… by design!
Tesla literally based its "best" attempt on ideas so stale and old, so unsafe by modern standards, they can't be sold.
And on top of their absence of innovation, thinly clothed to look tough and "new" (both exposed as lies in their premature pitches), delivery has been far behind their own schedule.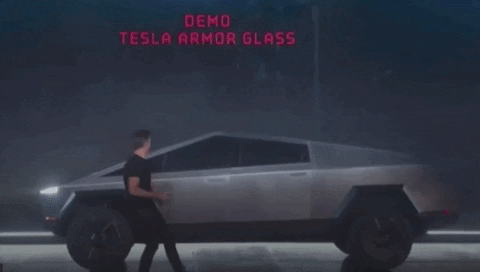 Late and unsafe.
It reminds me when Tesla had announced a delay to release their batteries, which soon after started bursting into flame. Since then it's been putting whole neighborhoods at risk, draining emergency response time and budgets.
What's the Tesla battery fraud fire death toll now, 50? That's more than double the Ford Pinto.
The Tesla truck at this point is basically little more than an overdue project out of someone's high school chop shop, in an attempt to copy Dodge engineers, that isn't street legal and never will be.
Who would pay for such amateurish nonsense when they could buy any production EV truck delivering far superior engineering at far less cost?
Ford, an unavoidale example, just won NA Truck of the Year award for its EV. The "Lightning" was in a final competition round against the Chevrolet Silverado ZR2 and a Lordstown Motors Endurance.
North American Truck of the Year is the latest award in the F-150 Lightning trophy case. Others include, Motor Trend Truck of the Year, The Car Connection Best Car to Buy, Edmunds Top Rated, Detroit Free Press Truck of the Year, Green Car Reports Best Car to Buy, TIME Top 200 Invention of 2022, 2023 Kelley Blue Book Best Buy Award, 2022 Altair Enlighten Award, Sobre Ruedas 2022 Awards, Wards 10 Best & Engines & Propulsion Systems, Internet Brands Best Car to Buy, Victory & Reseda Vehicle of the Year, TopGear.com 2022 American Car of the Year, Autoblog Technology of the Year 2022, Motor1 Star Awards, CarBuzz Save the Planet award and multiple Sabre awards.
I've hated Ford my whole life and still do, but have to admit that regulations have really turned that company around.
All those awards should go to the people who created the higher standards for Ford to achieve.
Kind of like how strict antifa-planned occupation of Germany by the U.S. Army converted that technologically backwards country into a leader in car manufacturing.
Real history: Ford stole from the Dodge brothers and used his immoral wealth to fuel the rise of Nazi Germany.
…Henry Ford admitted that the Dodges made the entire Ford except the body, wheels and tires and that they also risked much financially while Ford himself invested no money or property…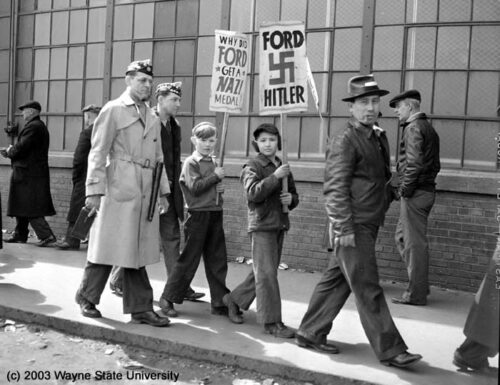 I'm just saying if the American military had occupied Detroit more like they did Berlin and Tokyo… Ford would have been regulated into innovation and had a modern EV on the road in 1947 more like Nissan.
And that's why today we talk about the Nissan LEAF totally dominating EV sales globally for years while having minimal defects and zero "automation" crashes to report.
The venerable Japanese "Ni-hon San-gyo" (NiSan) truck maker was restarted to produce EV and by 1960 had won the Deming Prize for superior car engineering (Deming helped lead U.S. Army statistics, including the occupation by Supreme Command of Allied Powers). Ford quality by comparison through those same years… NOT good and very late, yet still it's at least several decades ahead of the regressive death trap Tesla.
In related news, the amazingly innovative Korean Kia EV6 won the award for SUV against a Korean Genesis GV60 and despite the awesome knobs of the hot American Cadillac Lyriq EV.
See what car experts are saying?
At this point people who really know cars regard the tone-deaf Tesla a stale and burned slice of toast — a total non-contender among fresh electrics.
Sorry Studebaker fans.
I took four people [including the L.A. Times auto editor] for a [Studebaker] ride at speeds from 166.6 to 172.5 mph, and in each instance I let go of the steering wheel for several thousand feet…
What is it with these people pulling an Elon Musk and encouraging drivers to take their hands off the wheel? And now the brand is dead. Idiots.
Even the notoriously "3rd place" Dodge truck line is far better engineering already in every way than any Tesla, and that should say it all.
… customers can boost the power output of their [Dodge SRT Banshee powertrain package] to 400 kW (535 hp) with an eStage 2 "Crystal," while the 440 kW car can produce 500 kW (670 hp) with an eStage 2 tune. It's not yet clear what the 800-volt powertrain will deliver straight from the factory or what the tunes may boost, but that's some considerable power…
800-volt? Sign me up! Stellantis is a powerhouse of future vehicles.
But an anti-hacker "Crystal" feature…? Um. Is Dodge going to brand their next EV the Fairy or Unicorn? "Crystal inside" just doesn't have the ring of "hemispherical (HEMI) FirePower". Was "cylindrical" (CYLI — pronounced "silly") unavailable for Dodge to brand its battery-fed engines? Imagine having a CYLI funny car.
Dodge marketing (and right-to-repair resistance) is as dumb as ever (3rd place, did I mention?) but you have to respect their awesome safely engineered muscle, especially in trucks.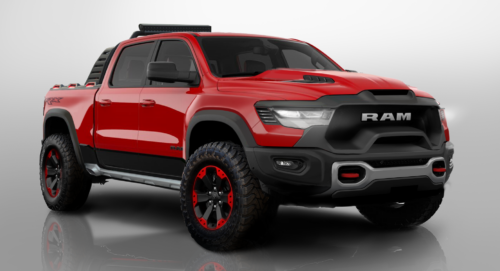 Bottom line: German vehicle safety experts (thanks to U.S. Army occupation) wisely have ruled nobody should buy a Tesla. Unfortunately the U.S. Army was prevented from doing in America what it achieved abroad.
And that's why so many Americans today may be expected to die in avoidable Tesla tragedies, as if 1930s Tatra T87 "owner suicide" taught some Americans nothing.